Holly Fest Preparation 2019
Pretty Garden Awards
The club encourages the residents of Milton to plant gardens with lots of curb appeal. Throughout the "blooming season" we recognize gardens by placing signs which we call the "Pretty Garden Award". Here are some photos of some of those gardens in the summer of 2019.  Click on pictures to enlarge them.
Milton Garden Club
Scholarship Awards
2019 Scholarship Awards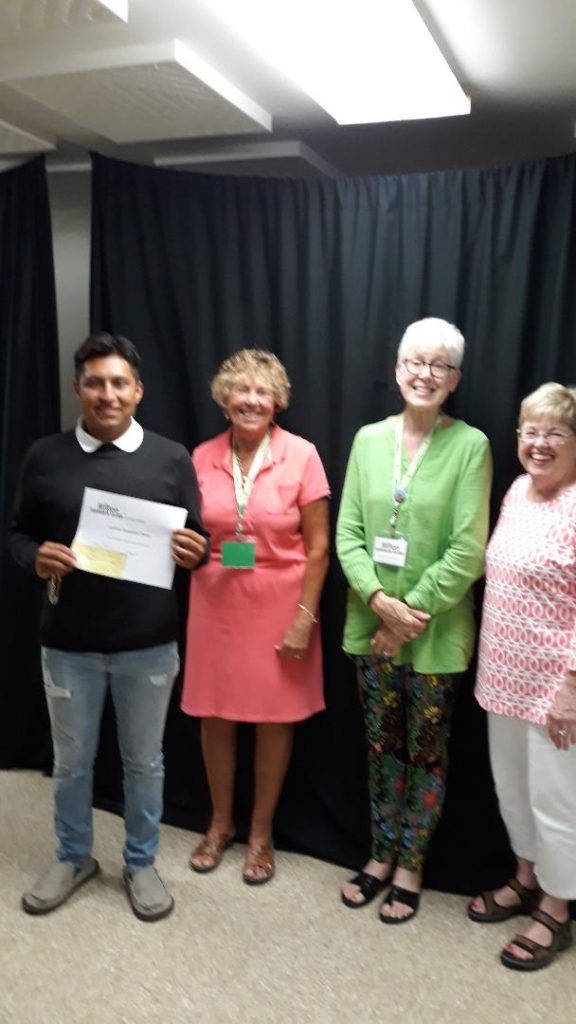 The Milton Garden Club awarded 2 scholarships for 2019. The winner of the $3000.00 scholarship is Ludvin Gonzalez Perez a 2019 graduate of Laurel High School. Ludvin will be attending Delaware Tech and will major in Landscape and Ornamental Horticulture.
The photo shows scholarship chair, Carol Smith presenting Ludvin with his certificate and check. Also shown are committee members Louise Huntley and Mary Kay Williams.
Click on the image to enlarge it.
2018 Scholarship Awards
The Milton Garden Club awarded two $3,000 scholarships in 2018 to graduating high school seniors pursuing post-secondary education; demonstrating a commitment to the study of horticulture, plant science, agriculture, or another related science.  (Put your cursor on a picture to see the captions. Click on the pictures to enlarge them.)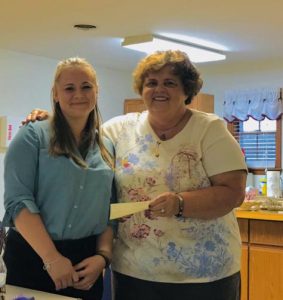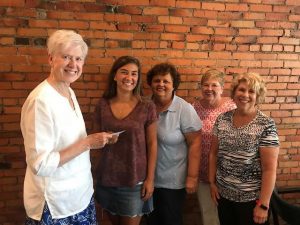 The Milton Fall Garden Tour
September 23, 2018
(Click on images to enlarge them)