Δ
PREPARATION WAS  A TEAM EFFORT!
1MILTON HOLLY FESTIVAL
Saturday, December 14, 2019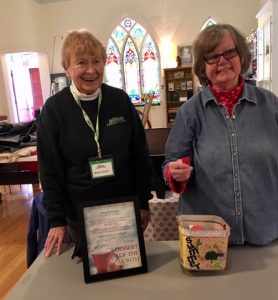 Beautiful wreaths just made and ready to the big day!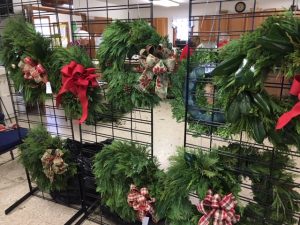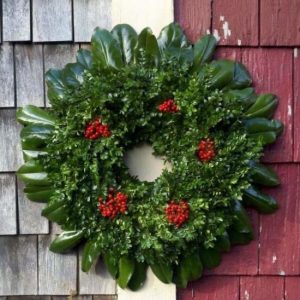 Newly created boxwood wreath ready for pick-up!
Unique table arrangements are fashioned out of freshly picked greens and designed for each container.  Kathryn Greig and Doreen Becker share ideas for this one.